The long awaited and highly acclaimed Mission: Impossible - Fallout is finally upon us, so let's take the time to look back on the series as a whole, and appreciate everything that Cruise & Co. have given us over the past twenty-two years of missions.  Let it be known that THIS ARTICLE CONTAINS MILD SPOILERS FOR ALL SIX FILMS IN THE FRANCHISE, INCLUDING THE SIXTH AND LATEST ENTRY, MI: FALLOUT.  PLEASE PROCEED WITH CAUTION IF YOU HAVE MISSED ANY OF THE ENTRIES IN THE SERIES UP TO THIS POINT.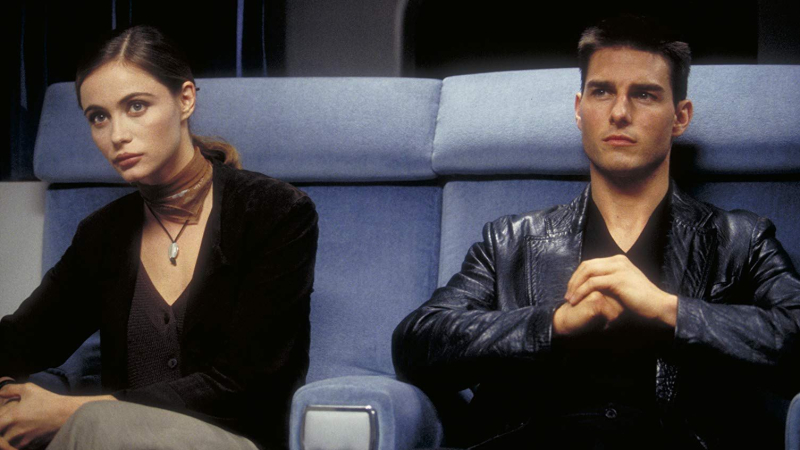 The series began with the Brian De Palma helmed Mission: Impossible in 1996. This film is basically unrecognizable from where the franchise stands today.  Ethan Hunt is played very differently by Cruise, a young agent being played with by both his friends and allies.  It is very much a De Palma film, with his formal craft oozing through the screen.  With an array of Dutch angles and long takes, this movie is a significantly slower burn than all the ones to follow.  The story is probably the most convoluted of the entire series, and it is somewhat of a struggle to keep up with all the twists and turns the plot takes, even on a rewatch.  That being said, there are a couple of set pieces in this film that remain among the very best of the series.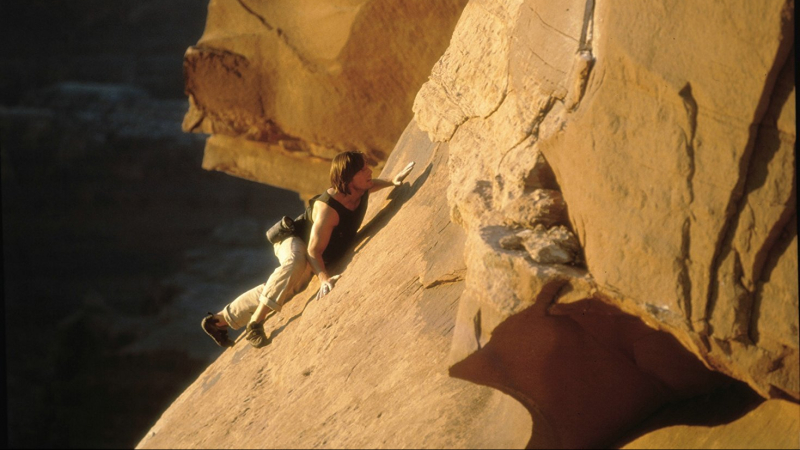 Four years later, audiences were gifted the umm… "special" Mission: Impossible II.  Unleashing John Woo on the sequel to De Palma's noir-thriller led to a very different tone for the film.  While De Palma's entry felt like an old Hollywood thriller from the 70's or even earlier, Woo's production has the 90's written all over it.  Over the top action, with countless slow-motion action sequences, brutally hollow dialogue, and our long and wavy-haired hero having little regard for anything but sex and thrills.  Watching this now feels very much like a time-portal back to summer 2000, with Limp Bizkit shredding guitars in the background and motorcycle wheelies for DAYS.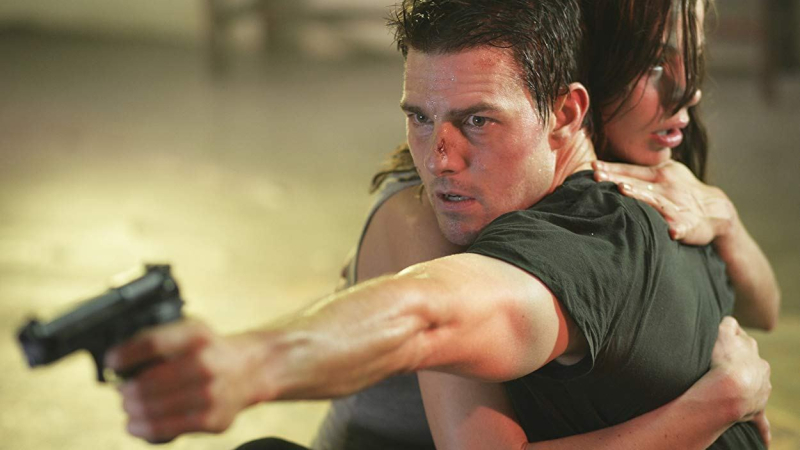 Enter J.J. Abrams' 2006 film, Mission: Impossible III. Again, this was a very different film from its two predecessors and was a big step forward in pushing the series towards its more modern tone and current glory.  This was the first feature film of Abrams' now prolific career, having come of directing episodes of television series like Felicity, LOST, and Alias. You can feel him finding himself behind the camera here, but he was still able to mount the most tension and darkest tone that the series had felt up to this point, with some serious emotional stakes that are set forth in the very first frame of the film.  Looking back, this film can now be seen as a springboard for the latest three films.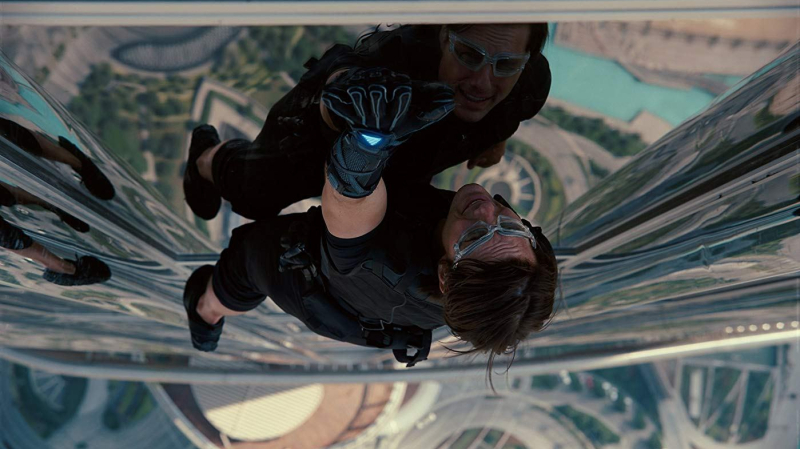 With Ghost Protocol, Brad Bird would quite literally take the series to new heights.  Featuring action set pieces and spectacle never seen in the series before (and perhaps in any movie, for that matter), Bird brought forth a new sense of style and execution, wielding a deft hand behind the camera of his first live-action production.  The humor infused throughout the film echoes that of his animated masterpiece The Incredibles, and he showcases an incredible feel for action sequences despite it being his first foray into live-action.  This was the first entry in the series that saw widespread critical acclaim and watching it again today, it is very easy to see why.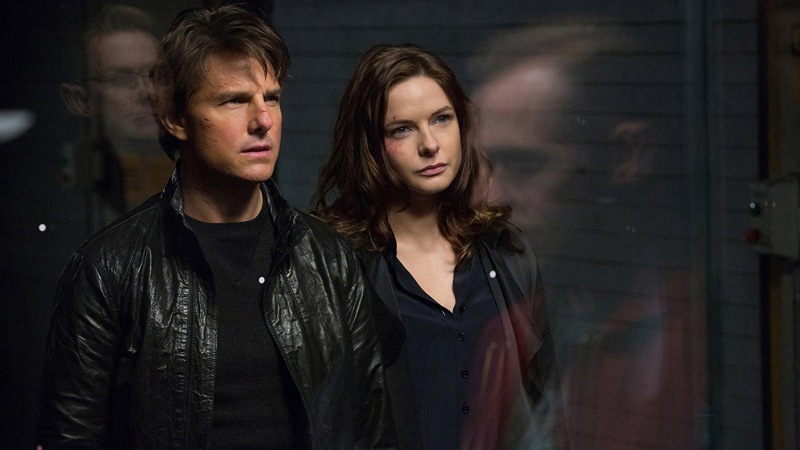 The fun continued in 2015 with Christopher McQuarrie taking the vibe established in Ghost Protocol and running with it. Rogue Nation featured more mind-boggling action set-pieces, more witty humor, and perhaps the best cast of supporting characters to date.  Having established a rapport with Cruise in their 2012 adaptation of Jack Reacher, McQuarrie meshed with the larger-than-life persona of Ethan Hunt seamlessly and continued to build on the dynamic of the cast of characters set forth in the previous installment.  Rogue Nation is a movie that will excite on initial viewings and continue to thrill for years to come.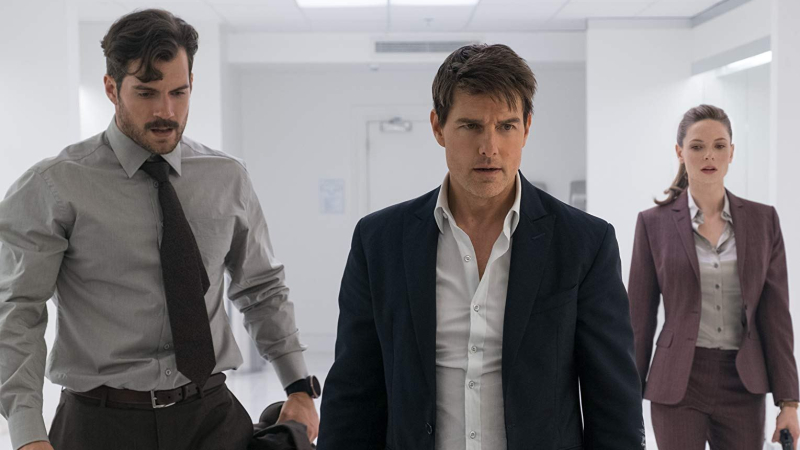 Finally, we arrive at the most widely acclaimed movie of the summer, Mission: Impossible - Fallout.  This movie's got it all, with McQuarrie elevating everything that already made Rogue Nation great.  Most of the supporting characters from that film return, all expanding on their roles and welcoming in a couple new faces.  McQuarrie ups the stakes of the mission and creates even more spectacular set pieces.  Fallout is all the rage right now, and justifiably so.
---
So what sets this series apart from all the other intellectual properties flooding our theaters on a regular basis?
Well, for one thing, its style can greatly vary from movie to movie.  Five different directors have put their stamp on the Mission: Impossible franchise and each one has brought their own distinct vision and tone to the series.  The latest entry into the series sees the first time a director has returned to expand upon their vision, and
Christopher McQuarrie nailed it.  The variation from film to film is what has kept this engine chugging along for the past twenty-two years, and what we can only hope will keep it alive for years to come.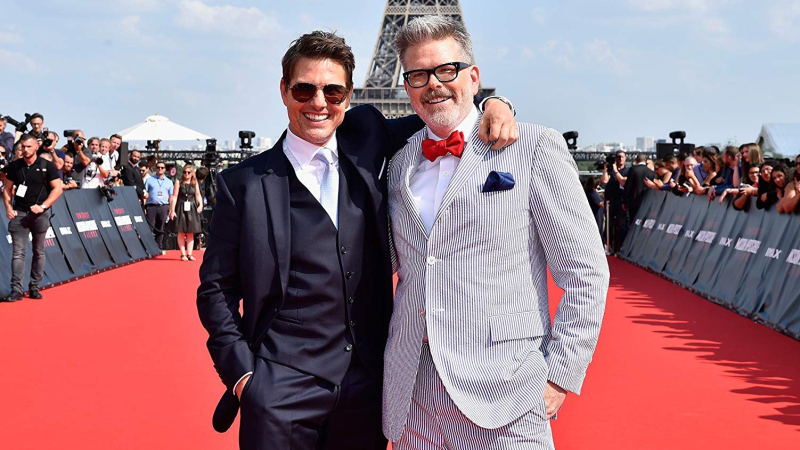 Another reason for the sustained success of the Mission: Impossible series is, of course, credited to the man behind Ethan Hunt himself, Tom Cruise.  He has carried the franchise in all six installments, leading every movie with charisma and charm that bleeds off the screen and keeps audiences coming back for more.  Cruise might be Hollywood's longest running "leading man," and the original Mission: Impossible is one of the early films that established him as the superstar we know and love today.  Twenty-two years later, it appears that he hasn't lost a step.  This beloved action series wouldn't be possible had it not been for Cruise and his undeniable star-power.
---
After talking about the revolving door of directors and the sustainability of our radiant leading man, we can delve into the other major players of this expansive series: the ever-evolving cast of supporting characters.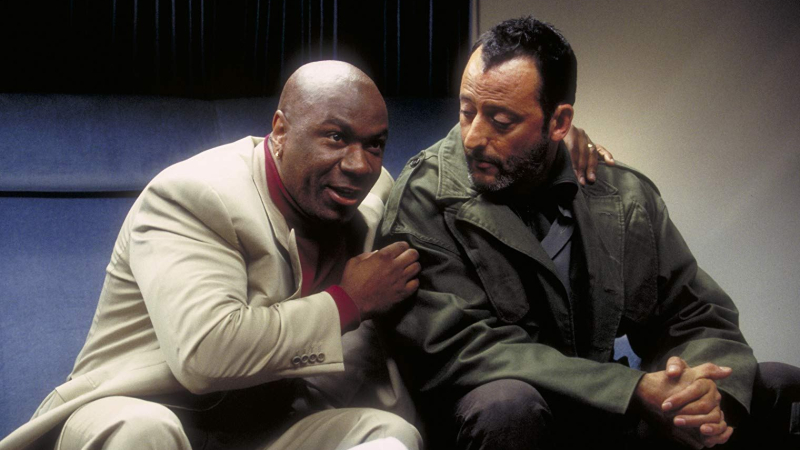 The first point in the formula to the stellar casts of the Mission: Impossible franchise is rounding out Ethan's all-star team of support.  Pictured above, we see the first moment in the series when he gets a team together in the same room to plot a mission.  This is something that we will come to see again and again and gives audiences great joy.  His teams have evolved over the years, with Ving Rhames' Luther being the one constant.  The immense amount of talent to enter the fold and assist Ethan on his missions keeps things exciting and unpredictable.  From Jeremy Renner to Jean Reno and Simon Pegg, we are treated to an array of acting talent that keeps things fun and unpredictable for both us and Ethan Hunt.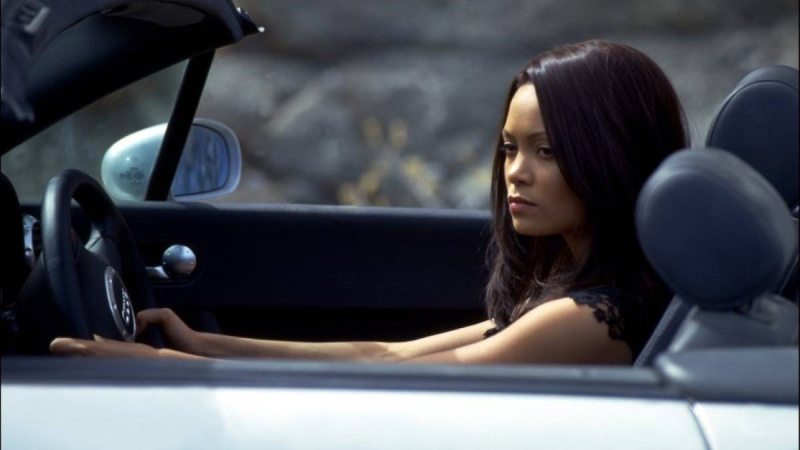 The female lead in these films always plays a very prominent role, whether it be a sexy villain to seduce Ethan, a love interest to raise the emotional stakes, or a badass team member for him to work with.  In many cases, she would play more than one of these roles, creating an interesting dynamic and one that Ethan would have to wrestle with.  This is first seen in the original film, with Emmanuelle Béart's character playing with Ethan's emotions from the beginning.  A similar dynamic is explored in the second entry, with the lead played by Thandie Newton.  Her chemistry with Cruise in that movie is its biggest strength and keeps the film from totally falling apart.  In the third film, Abrams chooses to play things much more emotionally rather than sexually, with Michelle Monaghan portraying a somewhat traditional "damsel in distress."  Ghost Protocol saw Paula Patton come in to simply fill the role of a member of Ethan's team, and she did one hell of a job, being a shining star of that movie.  Lastly, we arrive at Rebecca Ferguson, who has been exceptional in the last two films. Her character returns to the idea of playing Ethan from multiple angles.  The female co-stars are crucially able to play off of the likeness of Tom Cruise, while also creating a sense of self and drawing the audience into their mystique.  Some have been better at it than others, but they have always remained one of the franchise's best features.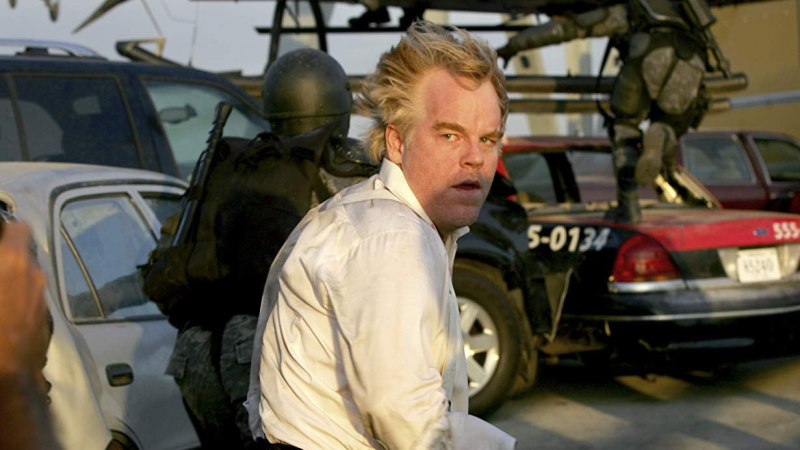 A villainous foil for our protagonist is something that this franchise, like so many others, has had its ups and downs with.  It got off to a solid start with Jon Voight hamming it up to cartoonish levels in the climax of the original film, but then slipped dramatically with Dougray Scott's turn as Sean Ambrose in its sequel.  However, the evil and psychopathic big bad would be brought to a different level with Phillip Seymour Hoffman infusing some legitimately terrifying character work into 2006's Mission: Impossible III.  What he brought to the role has not even been close to being matched.  In fact, Hoffman carried that film and elevated the levels of emotion on-screen, going toe to toe with Tom Cruise in more than one scene in some truly spectacular acting displays.  Unfortunately, the series has not been able to recapture that level of darkness since then, employing some hollow foreign villains played by Michael Nyqvist and Sean Harris.  The lack of a strong villain, however, has made for a more lighthearted tone in the last three films, which has actually proved to be the best course of action.  In the latest installment, Henry Cavill played a hulky and brooding antagonist who quarreled with Ethan on the battleground.  This proved to be wildly effective and yielded riveting results for the climax of Mission: Impossible - Fallout.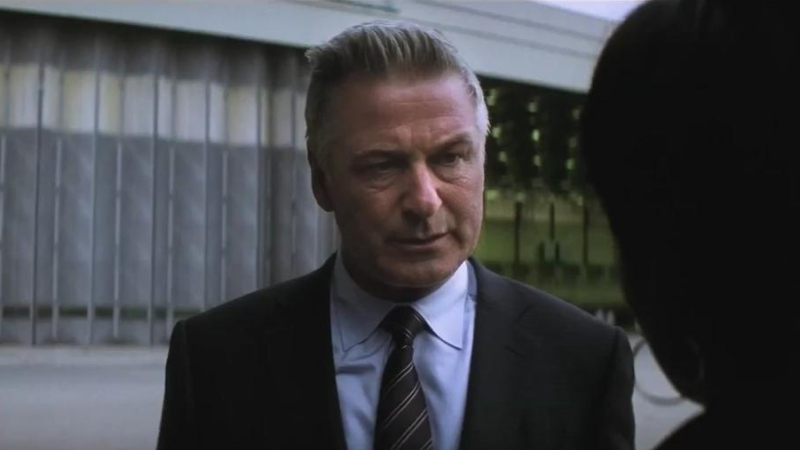 A sort of bonus role seen in the Mission: Impossible franchise is that of the IMF director, acting as an overseer of Ethan's whereabouts and attempting to direct him onto the right path.  This role usually changed from movie to movie, starting with Henry Czerny in the first film, then a hilarious appearance from Anthony Hopkins in the second and a much more convincing portrayal from Laurence Fishburne in the third.  This was followed up by a very brief appearance from Tom Wilkinson nudging Ethan towards the "Ghost Protocol." Finally, we arrived at Alec Baldwin, who has played the role in the last two films.  Baldwin is actually the best of the IMF directors to date, first challenging Ethan and then joining the team in kick-ass fashion.  Surprisingly, Baldwin does really good work in both movies and is a legitimately fun on-screen presence.  The role of the IMF director is one that varies in its importance from film to film, but when an inspired acting choice is made for the character it has had a greatly beneficial effect on the series and mixed results for Ethan Hunt.
---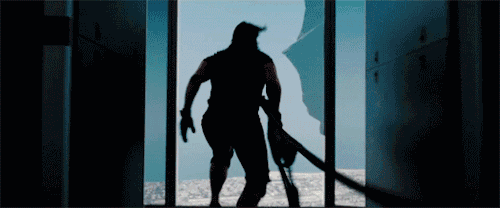 The final and perhaps most iconic feature of the Mission: Impossible franchise is the abundance of action sequences laced throughout the series.  What has been incredible is the way that they have seemingly expanded in scope from movie to movie, starting with the memorable Langley vault infiltration scene in the first movie and most recently ending with the helicopter chicken fight.  Those are two of the very best of the series, but there has been a couple dozen in between, paced with precision and used to dramatic and exciting effect.  What is so riveting about these action scenes is watching them knowing that these crazy folks really did these stunts, headlined by Tom Cruise and using minimal CGI.  Most of these sequences are incredibly dangerous stunts that saw the crew putting themselves in danger to get just the right cuts and angles.  What we're left with are some jaw-dropping set pieces that have continued to wow us in their spectacle and craft for all these years.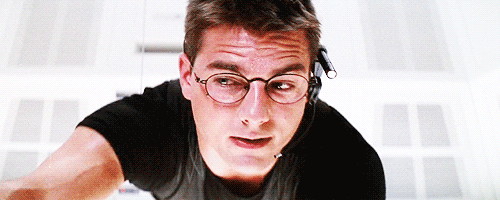 ---
Finally,  having just watched the entire series start to finish last week, culminating with a screening of Fallout in IMAX on opening weekend, I present my updated ranking of the Mission: Impossible franchise:
Mission: Impossible II
Mission: Impossible III
Mission: Impossible
Mission: Impossible - Rogue Nation
Mission: Impossible - Ghost Protocol
Mission: Impossible - Fallout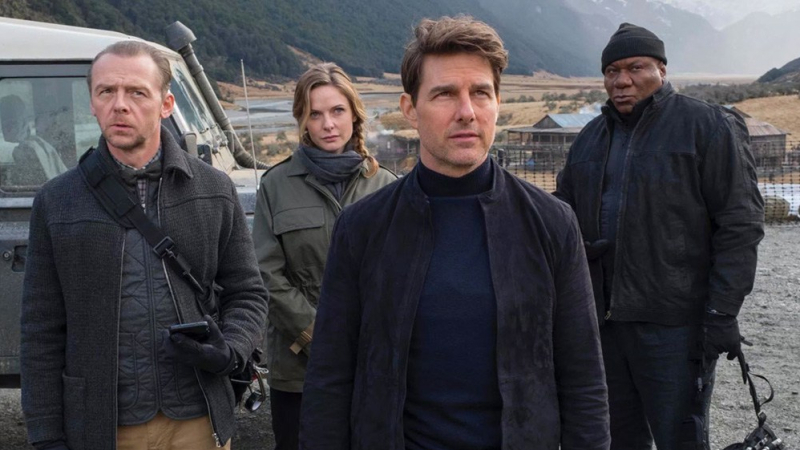 People everywhere have been frantic to give their opinion on this subject after having seen Fallout, and it is an admittedly very fun exercise that I have been putting a lot of thought into over the past week.  I honestly feel that Mission: Impossible - Fallout combines the elements that made Ghost Protocol and Rogue Nation great and melds them into one incredible epic action spectacle that will live on as one for the ages.  When leaving the theater, I was left with some The Dark Knight vibes, in terms of an intellectual property reaching new heights years after its introduction to theaters by expanding its scope and digging deeper into characters and themes.  The expanded scope was perfected by McQuarrie and I commend him for a job well done.  Before this film's release, I thought that Ghost Protocol could never possibly be topped for a Mission: Impossible film, but here we are.
As for the three earlier and somewhat distant installments, I wrestled with ranking the original and third pictures.  I find both to be very good and enjoyable, with some fantastic aspects, but I find flaws in both.  I think that they are about equal in my estimation, but having to choose I would favor the deft and refined hand of Brian De Palma in the original.  The second film, while not a good movie by most critical standards, still has something to offer with its overt 90s flair, over the top action, and ridiculous John Woo-isms.
Closing out on the Mission: Impossible franchise, I think it is important to note that there is something special to be had in every installment, something unique, something that begs you to rewatch them again and again.  Tom Cruise and his fellow wingmen and women have gifted us with a franchise that keeps on giving in more consistent and satisfying ways than any other.  While this message may destruct in five seconds, this series will live on forever.