What do you know about women?"
That was the profound question asked of Martin Scorsese before he was hired to direct Alice Doesn't Live Here Anymore.  "Nothing," Scorsese wisely answered.  "But I'm willing to learn."  Released in 1974, between Mean Streets and Taxi Driver, the film is sometimes overshadowed by Scorsese's more masculine-centric work.  This is a shame, because Alice is a beautiful, hilarious, painful song of an ordinary woman and her glorious awakening.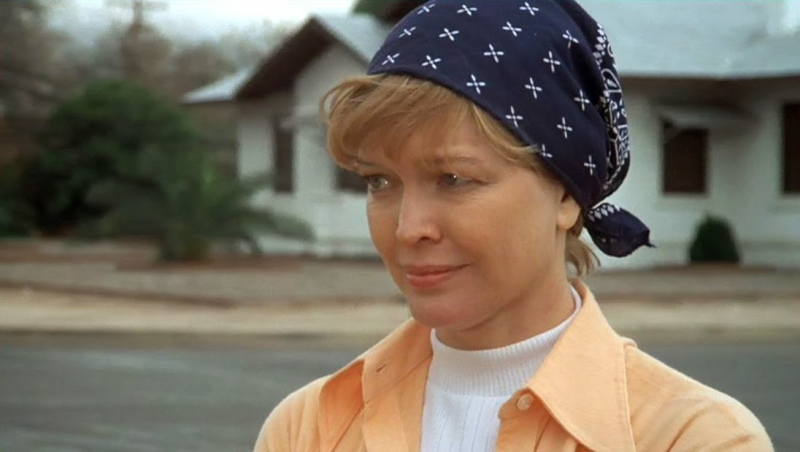 Born in Monterey, California, Alice grew up idolizing great singers and movie stars.  She was determined to be a singer herself until she met and married an antagonistic truck driver named Donald (Billy Green Bush). "No wife of mine is gonna' sing in a saloon," he says. Alice moves to his hometown of Socorro, New Mexico where she divides her time laughing with neighbor friend Bea (Lelia Goldoni) and keeping the peace between Donald and their rebellious son, Tommy (Alfred Lutter). Her marriage lacks the Hollywood passion she learned to expect as a little girl. Donald is dismissive and distant.  Alice is lost, too. It appears they have stepped into a tragic societal trap. "I sure couldn't live without some kinda' man around the house and neither could you," says Bea. Alice tries to disagree but is interrupted by a dreadful phone call. Donald has died in an accident on the job, leaving Alice to raise Tommy alone.  Seeking a fresh start, they sell the house and a majority of their belongings and hit the road home to Monterey.  This time around, Alice plans to walk a different path.
Burstyn, who holds an unclaimed producer credit on this film, enchants as Alice in a wistful performance that earned her Oscar gold for Best Actress. After generating undeniable momentum in The Last Picture Show, The King of Marvin Gardens, and The Exorcist, Burstyn was offered the chance to direct and star in Alice.  She refused in favor of Scorsese following a close viewing of Mean Streets and an endorsement from Francis Ford Coppola. Her previous roles were often secondary to male-driven narratives, offering limited opportunities to develop complex female characters.  In Alice Doesn't Live Here Anymore, Scorsese and Burstyn craft the complete point of view of an everyday woman, something rarely explored in that era of Hollywood cinema.  Burstyn's immense natural ability allows her ample time to disappear into the role.  She is hypnotic as Alice Hyatt, a courageous woman with an unstoppable American dream.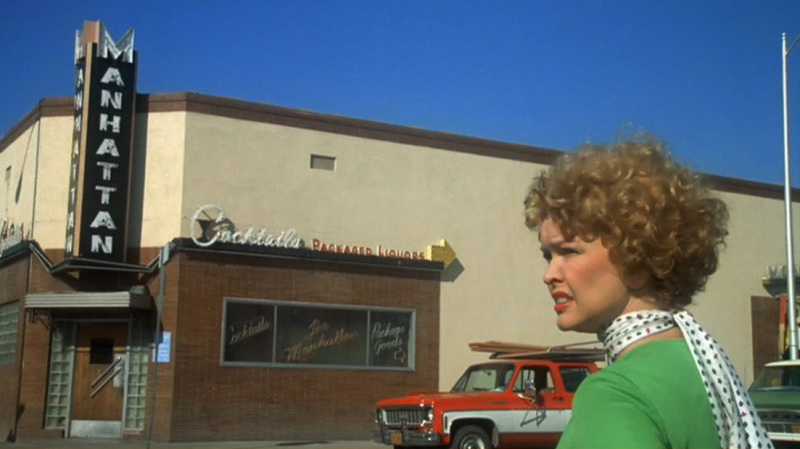 Alice faces new adversity on her odyssey toward Monterey.  When interviewing for a singing job, a sleazy club owner says, "Turn around so I can get a better look at you."  "Why," she asks. "I don't sing with my ass."  She finds small victories in her survival, but Alice is far from perfect.  The stress of pressing on as a single parent leaves strains of vulnerability for a predator named Ben to patiently exploit.  Played to filthy perfection by Scorsese regular Harvey Keitel, Ben reveals himself as an abusive, womanizing psychopath when Alice finally lets her guard down.  After beating his wife Rita in front her, Ben tackily compares himself to a scorpion and threatens to kill Alice if she ever crosses him.  Tommy watches through a crack in the bathroom door and hurriedly helps his mother cram her suitcase shut when Ben is finally gone.  They escape to the road in their station wagon, hoping for better luck next time.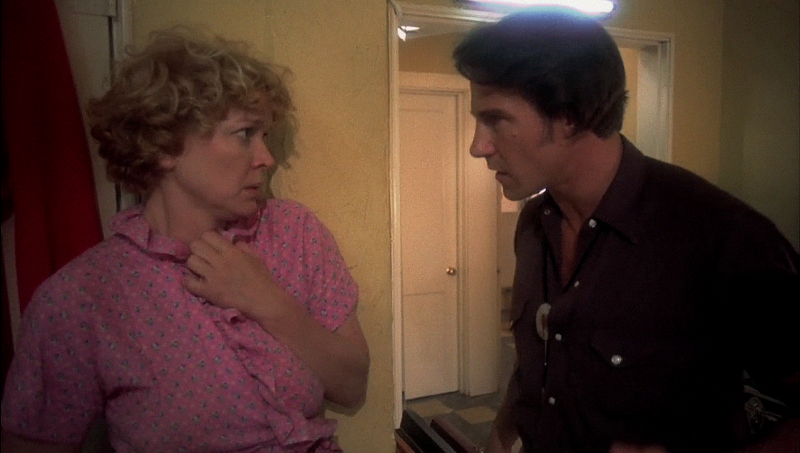 When Alice and Tommy hit Tucson, the singing gigs fail to transpire, so she strikes a job waitressing in a busy diner.  Genuinely good people begin to sew their way into her life.  Diner owner Mel (Vic Tayback) is a loud father figure who snarls and barks with subdued affection.  He clashes with his senior waitress, the big-mouthed, equally abrasive Flo (Diane Ladd), who sometimes seems exaggerated as she cultivates a friendship with Alice.  She also meets a scruffy divorcee named David (Kris Kristofferson), and the two of them fall in love but not without caution.  This time is different for Alice.  She isn't willing to compromise her dreams or independence for someone who doesn't understand.  As she tells Flo in a tender, comical encounter, "It's my life, it's not some man's life I'm helping him out with."
The brilliant script blesses this film with vibrant, authentic life.  Some of the most realistic dialogue to ever grace the screen emerges through continuing banter with Alice and twelve-year-old Tommy.  He annoys his mother with constant chatter and a ruthless intent to explain a childish punchline.  "Shoot the dog, shoot the dog," he hollers. Alice doesn't get the joke.  Neither does David as he and Tommy get better acquainted. Their fondness for one another adds some rich humor and provides a touching parallel to the central romance of the story.  When teaching him to milk a cow, David tells Tommy, "Watch the fingernails." He replies, "Well Christ, she's got tits the size of cucumbers. What do you expect?"
The intricate, dedicated performances pulse with creative energy.  These characters behave in ways we know real people to be.  Kristofferson and Lutter are terrific throughout the entirety of the film, but shine best of all during a brief confrontation (David is all country and Tommy is rock and roll).  Keitel is a menace in Ben's knife-wielding meltdown.  Burstyn is mesmerizing as Alice roaring at Tommy in their motel room.  Low on cash and anxiously unsure if her new clothes will help in finding a job, Alice is finally shoved beyond her limit by Tommy's restlessness and negativity.  Her voice trembles with a vast range of emotions as she berates him—fear, anger, guilt, sadness, frustration—leaving Alice exhausted like a beast of burden.  She apologizes to Tommy and treks into town, an unwavering pioneer, blistering her feet in search of a break.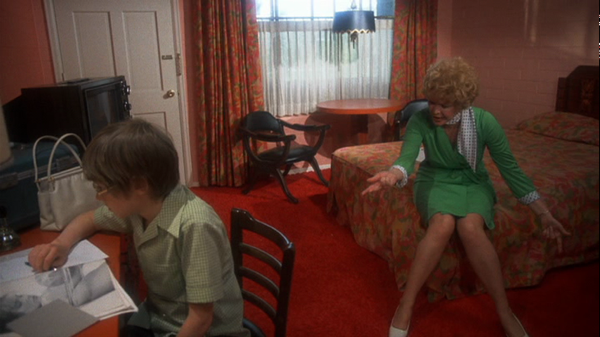 In his cinematic portrayal of real life, Scorsese drew inspiration from John Cassavetes, Howard Hawks, and John Ford.  The result dances between harsh reality and mythic romance, boasting expert uses of music by legendary artists like Elton John, Dolly Parton, and Mott the Hoople.  This film captivates from the first frame to the final credits and links gorgeous moments of realistic human interaction with a commanding female perspective.  Best of all, the film introduces us to Alice, a dreamer like you and me, drifting through an unforgiving world, hoping to find her way back home.
★★★★★