Just when you think John Cho can't get any better as an actor—that his role in Columbus is one of his best—he charges into 2018 with what I am calling his "best performance to date." Cho is a powerhouse and is the main reason I am calling Searching one of the best films of the year.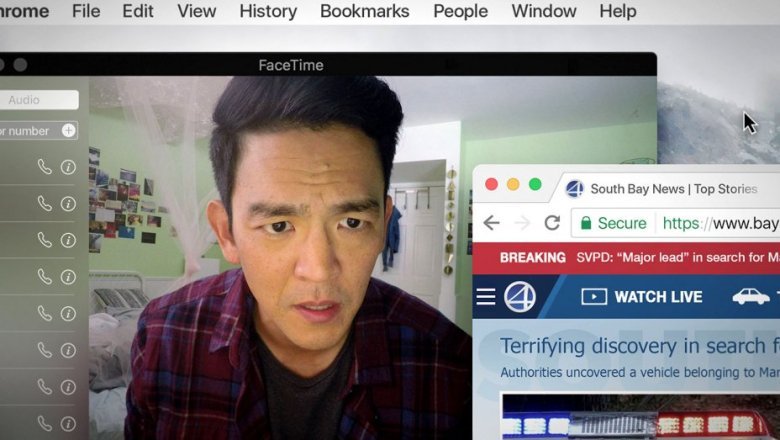 This review doesn't contain any spoilers about the twist or plot points of Searching
Going into Searching I knew two things: one, this film was getting amazing buzz on Twitter; and two, it seemed like another film relying on the gimmick of computer screens and social media to make a story engaging. I am here to say Searching goes beyond whatever gimmick you think the trailer leads you to believe. I do somewhat blame the 2015 film Unfriended and its 2018 sequel Unfriended: The Dark Web for making audiences hesitate on Searching.
Expanding on the trailer, Searching is shot entirely through computer screens, phones, and surveillance cameras. I talked about how it isn't the first film to do this, but Searching makes you actually believe this could be a sub-genre that takes off in the film industry. I never thought I could be so engaged staring at a computer screen and camera for 102 minutes, but this film sets the bar high.
David Kim (Cho) is in turmoil when his only daughter Margot (Michelle La) goes missing after a study group session. Using the internet, our tech-savvy David ventures on an intensive search for his daughter that only brings up further questions about his sixteen-year-old daughter. He is aided by Detective Rosemary Vick (Debra Messing), who does everything in her power to find his daughter. For people reading this or who have seen the trailer, this sounds like any typical thriller scenario, but fortunately Searching raises the bar above common thriller tropes.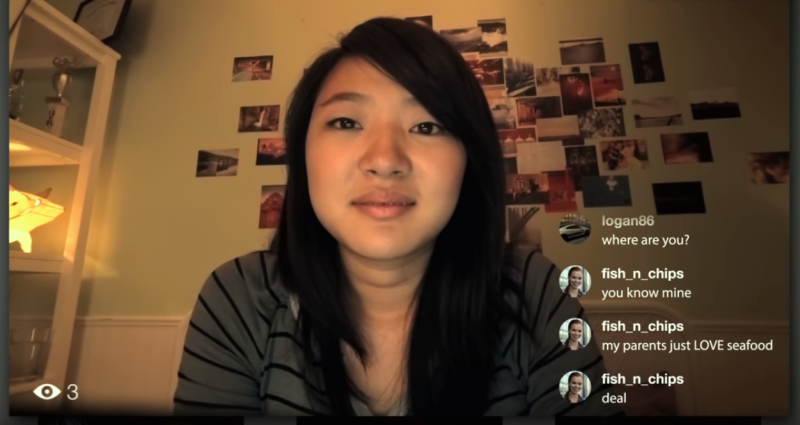 I have no shame in admitting that Searching made me an emotional wreck and is one of the few films to not only make me tear up but make me audibly gasp in a theatre. When I tell you the opening ten minutes will hit you in the chest like a bullet, I am not joking. Not to follow the trend of Americans clapping when a film ends, but I think Searching deserved it from me.
Cho plays the perfect film dad, with such a nuanced performance I can't help but think he was made for this role. He sells you on his character just through facial expressions alone, and when he talks you feel the vulnerability in his voice. I know I am gushing about his performance, but he isn't the only breakout performance. La is an actress to watch; her portrayal of a troubled youth is genuine and believable. Between her, Cho, and the unique filming elements, Searching is the high standard for this new sub-genre of films.
Searching is now screening nationwide