In the year 2000, indie auteur Gregg Araki seemed poised for a huge TV break with This is How The World Ends, a big budget project for MTV. Sadly, however, the pilot never made it on air, and the ambitious plans for the show fell through. The series would have found the New Queer Cinema pioneer revisiting themes and specific motifs from his irreverent mid-90s Teen Apocalypse trilogy (Totally Fucked Up, The Doom Generation and Nowhere), such as teen nihilism in America, sexuality and, of course, the sense of an impending apocalypse. Upon watching it now, one may wonder if Araki´s take on these ideas would have found its way into the pop culture zeitgeist, had the show been made, turning Araki into a mainstream generational icon.
Nineteen years later, we now find Araki back on TV with full creative control, after directing a few episodes of popular series like Riverdale and Thirteen Reasons Why. Now Apocalypse is a ten-episode series created, directed and co-written (along with Karley Sciortino) by the Asian-American auteur. Once again, we find Araki operating in greatest hits mode, with his authorial stamp being noticeable from the get-go: the prominence of queer characters, buzzy one-liners, awkward dream sequences, and even a shoegaze song playing as the title card appears on-screen in the first episode. This time, however, Araki trades teen angst for the lives of directionless twenty-somethings living in L.A, as they meander through dating apps, acting classes and unbreakable hangout routines - all with a faint sense of existential ennui and imminent doom right around the corner.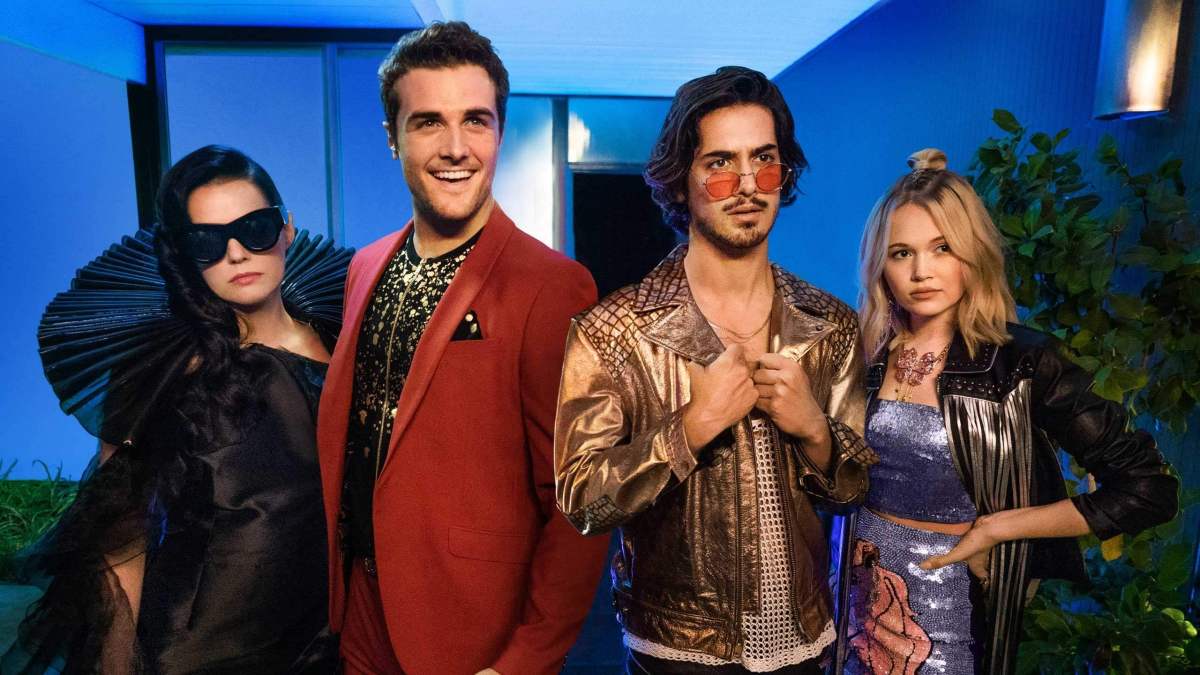 Now Apocalypse follows the life of Ulysses, a charismatic slacker played confidently by Avan Jogia,  and his group of friends: Ford (Beau Mirchoff), a loveable, bro-ey aspiring screenwriter who dresses like an EDM DJ, and Carly (Kelli Berglund), a struggling actress who pays her bills by webcamming on the side. The tone is mostly laid-back. In a sun-drenched, breezy L.A, we either spend time with them in unexpected nightly adventures, or lazy chats in daytime lounge-bars about what happened the previous night - a routine to which Now Apocalypse remains faithful in every episode, to the point where most of the events amount to a constant, dreamy sense of deja vu. However, the characters´ lives get increasingly weirder by the day, with the show´s version of the City of Angels feeling more and more like a hazy purgatory where modern reality and the supernatural increasingly step in and out of each other.
Ulysses goes on a date with Gabriel (Tyler Posey), a guy he randomly met online, and they both instantly feel an intense, almost cosmic connection between each other. While only together for a few hours, the two live a lifetime together during that night, as if the world was about to end in mere moments. But, after that, Gabriel seemingly vanishes from Ulysses´ life, popping up only in strange, ghost-like visions. Coincidently, these visions concur with other paranormal hallucinations Ulysses starts having, involving aliens in back-alleys, leaving him to contemplate the possibility of a nearing apocalyptic event. Meanwhile, one of Ford´s scripts gets unexpectedly picked-up by a mysterious big-time Hollywood producer, which leads him to get involved with a world of stardom where everyone acts a little off - it all seems too good to be actually real. All that, while his astrophysicist girlfriend, Severine (Roxane Mesquida), shadily investigates that the alien sightings might not be exclusive to Ulysses.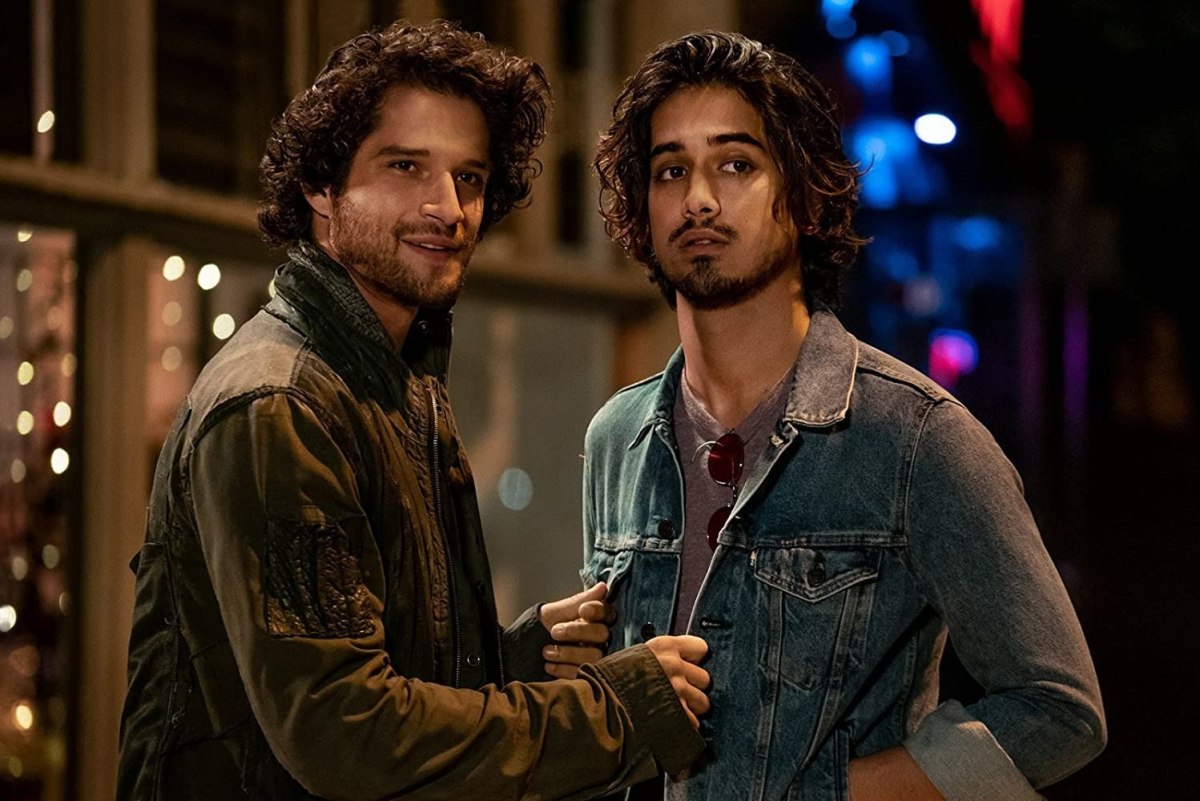 Now Apocalypse, at its heart, is a hangout show. In the midst of all the absurdity, there is a tight, relatable bond of modern friendship that never breaks, tying the show´s oddball ideas together. The supernatural plots are rarely developed until the end, but the show is all the better for it - a focus on everyday humanity in absurd circumstances being something Araki has always embraced throughout his career. Nonchalantly, the apocalypse seems to be nearing these characters every day, filling their lives with airs of uncertainty. Everything seems to go breezy yet on the brink of something catastrophic, as the bizarre gets normalized. Whereas the rest of the world for them seems increasingly meaningless, the only thing that makes sense for them is their get-togethers, where they share their daily experiences. Their comradery is endearing and relatable, and in those hangout scenes, the actors truly get to show their charisma. The chemistry between Kelli Berglund and Avan Jogia is a specifically admirable stand-out for their effortless likeability and sincerity with which they play off each other.
Now Apocalypse finds strength also in the way it portrays the mentality and current preoccupations of young adults. From the humdrum way a possibly inevitable catastrophe is faced, to the anxieties of putting oneself out there in the job market and finding a way to monetize your own life and interests - with Carly´s side plot where she tries to create a web-series depicting her work and love lives in detail being the prime example of this - it´s all portrayed authentically and with empathy. Where it falters, though, is when Araki and Sciortino resort to buzzwords and tired millennial stereotypes for comic relief. Their comments on vlogs, conspiracy theories, polyamorous relationships, and avocado toasts feel instantly dated and constitute a rare example where Araki feels slightly out of touch, which is surprising since he made his entire career off of being intimately in-tune with the youth.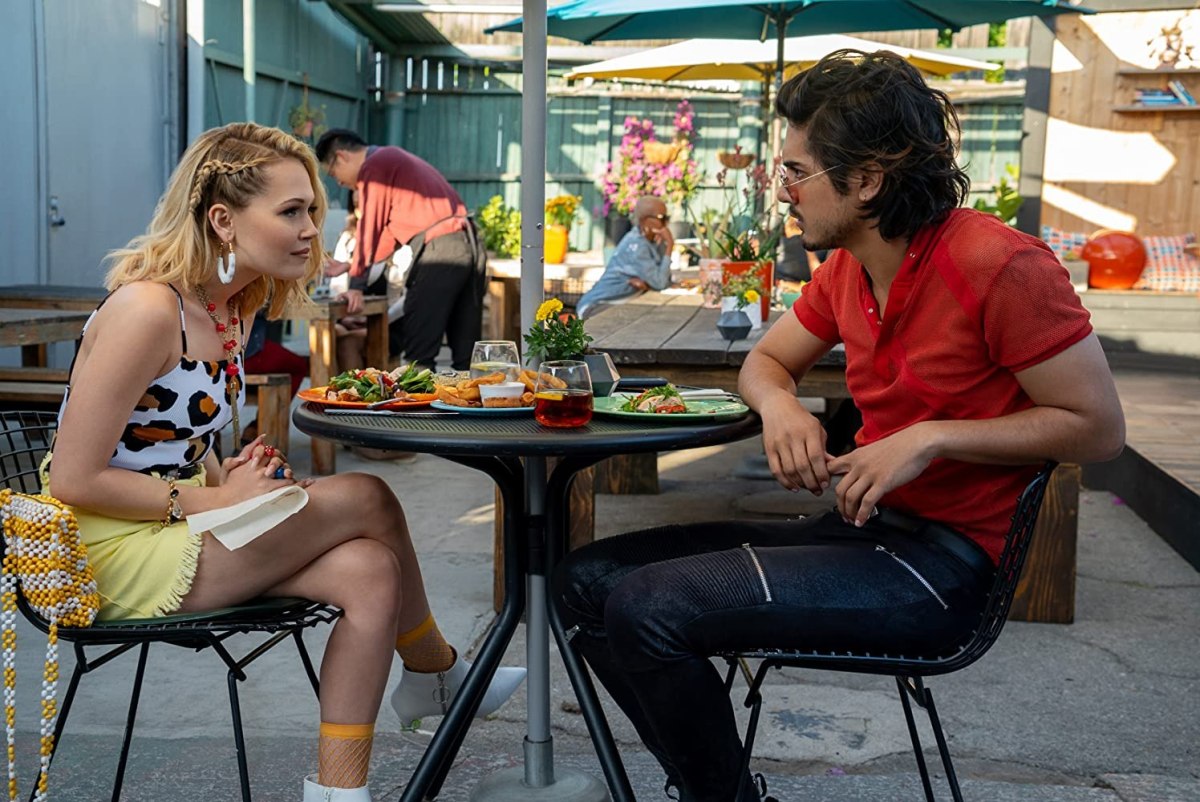 With Now Apocalypse coming out right now, in an age where auteur-TV seems to be on the rise, it seems like the perfect time for a resurgence in popularity for Gregg Araki - much like what happened with David Lynch and Twin Peaks: The Return. A particular brand of nostalgia for the mid-90s/early 2000s pop aesthetics being very much in vogue also helps, as younger audiences unfamiliar with Araki´s work now may find an affinity for his older efforts, specifically the aforementioned Teen Apocalypse trilogy, while stumbling upon this show. Now Apocalypse finds Araki retreading older territory, yes, but with enough of a modern edge to make it feel fresh. It´s hardly inferior to anything he´s done so far.
Now Apocalypse is currently airing weekly on Starz, but all 10 episodes are available to stream in their entirety on the network´s app.
To help us continue to create content, please consider supporting us on Patreon.