Throughout 2018, I was fortunate enough to experience many film festivals. Besides the ones I have grown accustomed to in the past couple of years in Lisbon (my current city of residence), for the first time, I got to attend festivals abroad—the Cannes Film Festival, via the new 3 Days in Cannes programme, and the Edinburgh International Film Festival. As the year rolled on, I started seeing certain films I caught in these festivals popping up in award conversations and gaining wide distribution all over the world—often deservedly so, in the cases of Burning, Shoplifters and Zama.
However, there were films, several of them among my favourites of the year, that I felt have been left astray. Some just weren't able to find proper distribution—due to their 'commercially-unappealing' nature—while others, for one reason or another, just didn't connect with most festival goers to the extent that they did with me.
In an attempt to avoid them from ending up as unfindable oddities that you encounter in obscure Letterboxd lists in years down the line—and to keep them burning in the minds of cinephiles just as they have been in mine—this piece will introduce and highlight 5 great hidden gems that I stumbled upon during 2018's film festival circuit.
Readers
(d. James Benning)
The highly contemplative and rigorously formalist independent filmmaker James Benning is about as far from 'commercially-viable' as you can get. His films mainly breathe in film festival circuits, only to be later archived and preserved by arts and culture institutions. This isn't to say that his films don't deserve your attention.
Readers, one of his latest, is composed of four 25-minute-long, static and uninterrupted shots—each of them focusing on a different person sitting on a couch, reading a book of their choice. The premise may suggest boredom and uncomfortable silence, but it's one of the film-going events of 2018 that I will remember the most fondly.
Meditative and stimulating, it is a hypnotizing and entrancing experience. What are they reading? What are their names? What might be crossing their minds? Why are they sitting like that? These are a few of the questions that might pop into your head while watching these people for 25 minutes apiece, which may lead you to unique and unexpected places.
Viewed at: IndieLisboa.
Sorry Angel
(d. Christophe Honoré)
Directly translated into English, this film's original French title (Plaire, aimer et courir vite) means: "to please, to love and to run fast", which is a most fitting title. One of last year's most underappreciated Palme d'Or candidates, Sorry Angel is a film of fiery and urgent passion. The film depicts the blossoming relationship between two gay men in Paris—one a student in his mid-20s, the other an HIV-positive writer in his 30s—at the height of the AIDS epidemic in mid-90s France.
But it's less of a 'love story' than it is a story about love, in its many forms, as felt by various individuals. The subjects in this film are daring and courageous, embracing life with every single bit of will that they have in them. They deeply love their friends, their flings, cinema, literature, art… They are characters with so much to give to themselves and the world around them. They inspire each other in the midst of both their struggles and joys. These men are not mere recipients of pain and shame, figures of martyrdom to extort cheap tears from their spectators; they are people of flesh and bone, with so much life inside them—transgressing expectations and overflowing the screen with their passions. Watching this film was one of the most moving experiences that I had in a cinema last year.
Sorry Angel is slated to premiere this February, in the USA.
Viewed at: Cannes Film Festival.
Science Fair
(d.
Cristina Costantini &

Darren Foster

)
Science Fair sees filmmakers Cristina Costantini and Darren Foster hop from one part of the world to another, as they get to know some of the gifted high-school students who are participating in the annual International Science and Engineering Fair. These selected kids, coming from diverse backgrounds, share their stories and enthusiastically explain their projects and aspirations, making for an effortlessly likeable documentary.
But it's not just about dedication and competition. It's also a tribute to all the minorities, immigrants and disadvantaged people who, despite struggling to get the deserved recognition from society, still strive to make the world a better place, and to achieve greatness in their fields. When they get together and meet each other in the actual competition, the film also turns into a fun celebration of the great feeling that is finding someone with common interests and getting to share them—whether it's science or trap music.
Viewed at: Edinburgh International Film Festival.
The Eyes of Orson Welles
(d. Mark Cousins)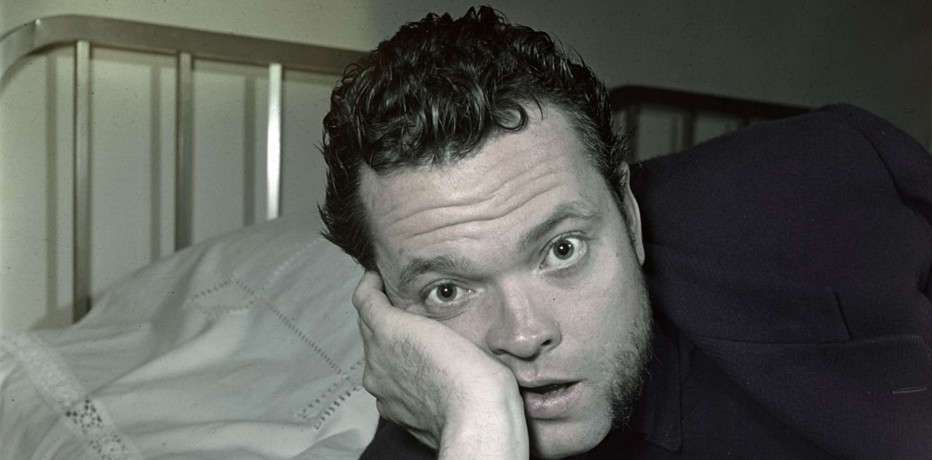 What Mark Cousins (The Story of Film, A Story of Children and Film) achieves here is a passionate work of fandom, admiration and incurable cinephilia. This permanently inquisitive (at times intrusive) letter to the late great titan of cinema, Orson Welles, is a document of hopelessly unrequited love for a larger-than-life figure. Cousins doesn't just go over the oeuvre, the myths and the tales. He hypothesises, speculates about Welles' life and legacy (he often talks about inserting the director in today's society, for example), and repeatedly refers to him in the second person. Cousins even goes as far as penning an answer from Welles to himself, getting someone to read it in an imitation of the legend's voice.
One could perhaps make the case that it goes overboard with its curiosity and infatuation, but I was charmed by Cousins' dedicated research (he physically travelled to access Welles' personal archives, with his family's blessing) and occasional childlike giddiness. Mark Cousins, once again, reveals himself to be a filmmaker that is perpetually fascinated by his medium and its great figures, but also with exploring and going on adventures into the world around him—his cinephilia as the driving force, being worn very much on his sleeve.
Viewed at: Edinburgh International Film Festival.
An Elephant Sitting Still
(d. Hu Bo)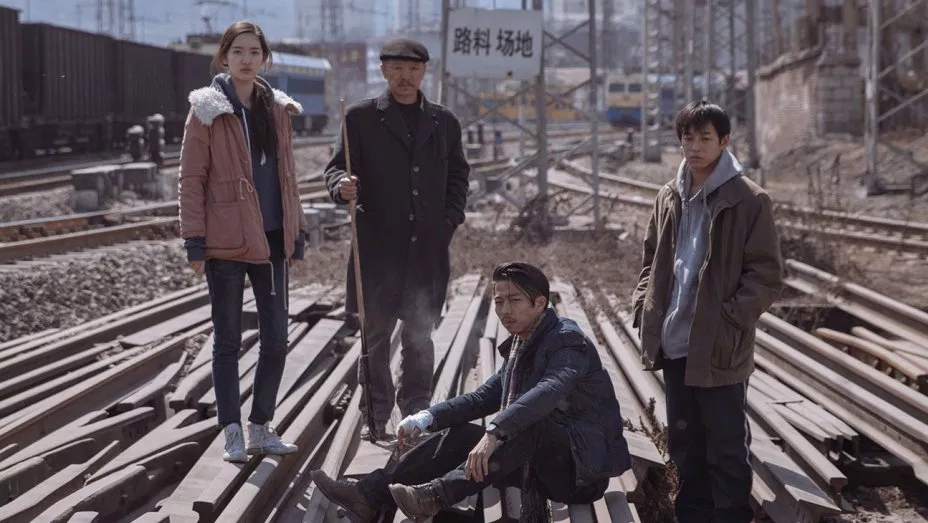 Following the completion of this film, his first (and unfortunately last) feature, Chinese director Hu Bo put an end to his own life. Unmistakably, what is displayed in this film is someone's extremely depressed view on the world around them, told without restraint. There's a devastating, clouding sense of emptiness and despair present through its character's situations in all of its 230-minute run-time—a driving, sustained and inescapable feeling that nothing is going to get better.
What An Elephant Sitting Still is not, though, is a nihilistic piece. It deeply and achingly searches for hope and beauty in life, and in its most hidden corners. The characters fight with everything they've got for a way out of their misery, for a moment where their bodies are finally rid of their emptiness—when they are finally able to swell up from the emotions that they desperately want to feel, to grasp. When that moment finally seemed to be coming, it evoked one of the most potent feelings a piece of art has ever got out of me. It is a staggering work that deserves to be widely seen.
Viewed at: Edinburgh International Film Festival.
---
These are just a few of the films that made a mark on me in 2018, in the midst of my journeys through various film festivals. I cannot recommend them enough. Some very worthy and honourable mentions include: Asako I & II (d. Ryusuke Hamaguchi); Grass (d. Hong Sang-Soo); Monrovia, Indiana (d. Fredrick Wiseman) and Who We Are Now (d. Matthew Newton).
To help us continue to create content, please consider supporting us on Patreon.